The Group's Environmental, Social and Governance Annual Report has been released on July 6.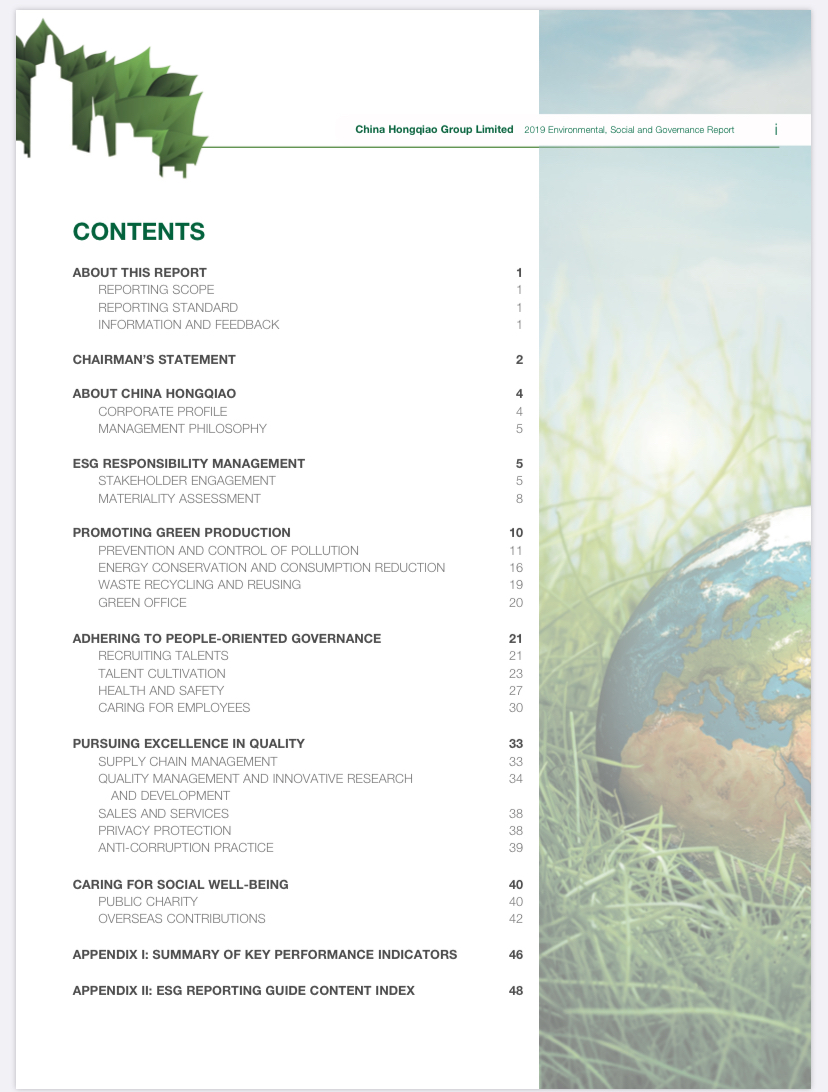 Following the world's concern about environmental protection, China Hongqiao is committed to creating a greener, more environmental-friendly and energy saving aluminum industry chain by pursuing optimisation of the energy structure with the innovative development of green aluminum.
Hongqiao's green aluminum innovation industrial park in Yunnan province is a proof of our Group's effort to replace traditional practices with clean energies of hydropower and photovoltaic power so as to reduce the consumption of coal and emission of carbon, increasing the proportion of clean energy.
We are also fully committed to the recycling and re-utilisation of secondary aluminum, establishing the largest industrial base for recycling secondary aluminum in China.
In order to promote the common development of the industry and achieve green develoment, the Group actively participated in the drafting and formulation of the Assessment Specification for Green Aluminum Plants with the hope of guiding the creation of green production plants and promoting green transfromation in the aluminum industry.
The report also reflects the Group's principle of "Giving back to Society". Hongqiao actively participates in social welfare activities by helping students with financial needs, establishing the "Rainbow Home" for underpriviledged children and creating poverty-relief programs.
Last but not least, the very core of China Hongqiao: Our People. The Group people-oriented management principle attaches great importance to employees' development and well-being. We provide our Employees with a harmonious and healthy working environment while offering pre-employement training as well as continuous opportunities for learning and developing both personal and professional skills.
The full report can be dowloaded here.