As an affiliate of Shandong Weiqiao Pioneering Group, we are proud to announce Weiqiao's rank in Fortune Global 500 2022 Ranking for 11th consecutive year. We are delighted to announce that the Group has escalated 83 places from last year's 282 to 2022's 199 in the ranking.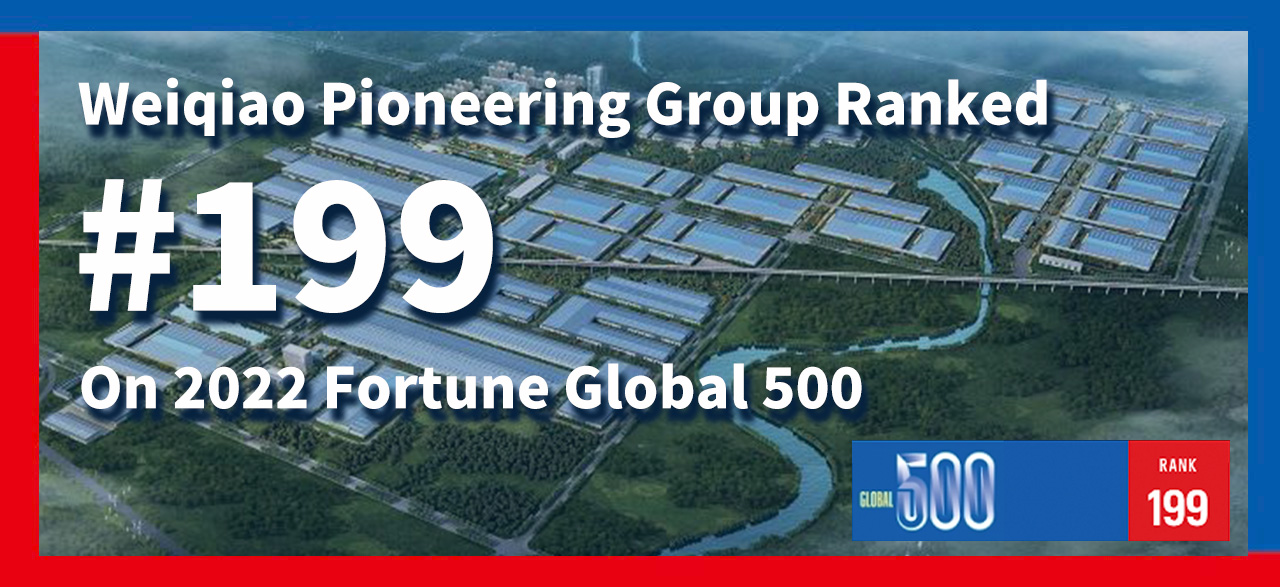 2021 was a very important year for Weiqiao Pioneering with the 70th anniversary of the founding of the Group and the 40th anniversary of the establishment of the company. Last year has also been a year marked with the acceleration of transformation, innovation, development to adopt a green, low carbon production for carbon neutrality peak.
We will keep working hard to materialize our commitment to achieve carbon peak by 2025 and achieve net zero emissions by 2055
Listed in the Fortune Global 500 ranking for in 2012 for 11 consecutive years, Weiqiao Pioneering Group has entered the "club" of global super-large enterprises.
Source: https://mp.weixin.qq.com/s/y9waK-aGwwiDbOHjYfTWIQ