With the presence of our Chairman & Ceo, Mr. Zhang Bo, we exhibited both our most popular products and also our latest automobile industry developed ones such as all-aluminum bodies, all-aluminum chassis, and all-aluminum cargo boxes independently developed which were very well received by the industry professionals from automobile manufacturers and research institutes.

The all-aluminum bus body displayed in the exhibition uses a new high-performance aluminum alloy extrusion casting connector, which is connected by bolt cold connection, with high dimensional accuracy, torsional rigidity up to 25000N/mm, and the five major body frame reducing the weight of the traditional steel body by about 45%.
The all-aluminum body sub-assembly adopts cold metal transition welding (CMT), which effectively guarantees the mechanical properties and stability, with torsional stiffness as high as 10000N/mm.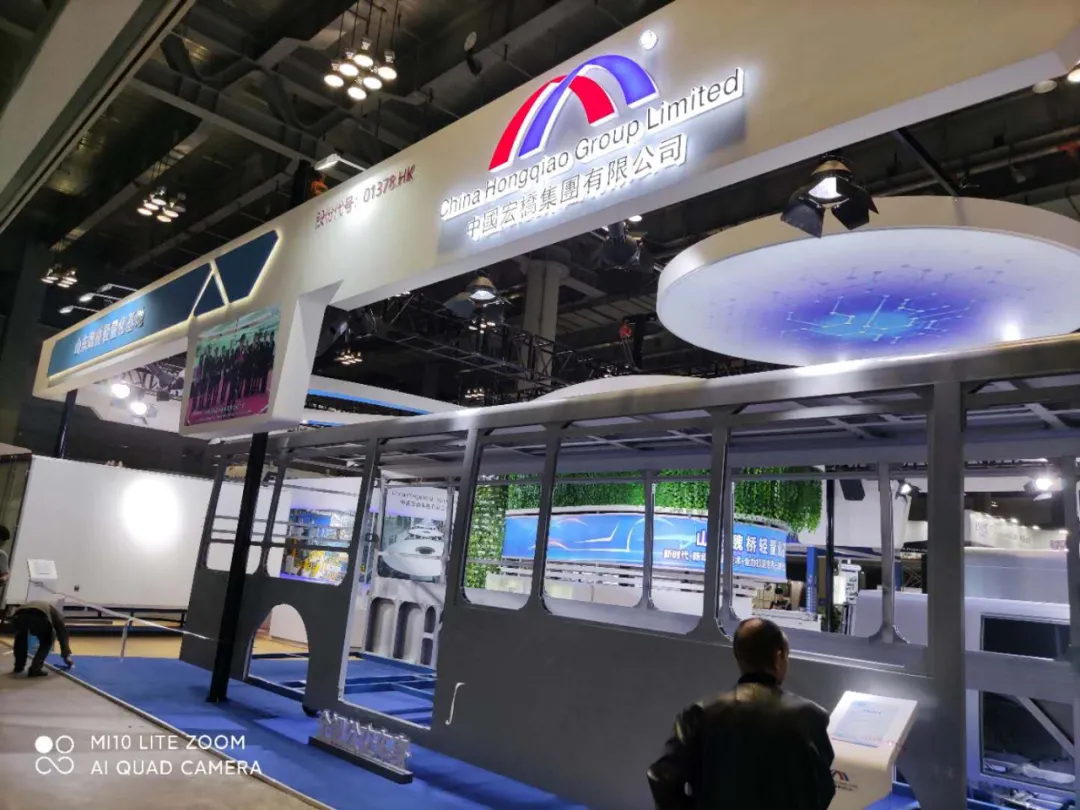 The all-aluminum chassis platform adopts world-class advanced SPF/FDS with a body that is 40% lighter than traditional steel body but maintains the overall rigidity and strength at a weight of only 140kg. This flexible design is suitable for for A-class and B-class passenger models.
China Hongqiao is committed to building the most advanced and full-process automotive lightweight research and development, testing and manufacturing base in China to be able to expand to the research and development of lightweight components in the fields of rail transit, aerospace, military, marine engineering, etc. At present, a complete R&D system and scientific research team has been established, with more than 200 R&D personnel and more than 20 top lightweight experts from China and abroad.