On July 5, Hongqiao China Group's "Lightweight Transportation Base" project has been officially inaugurated.
With the presence of local authorities and China Hongqiao Group´s Chairman and CEO, Zhang Bo, the Base has officially inaugurated. The Base represents a major scientific and technological innovation project for the province
The "Lightweight Transportation Base" technology demonstration project was inspired by the concept of "low-carbon, high-quality, recyclable" aluminum industry development. Its objective focuses on energy conservation and emission reduction in the field of transportation.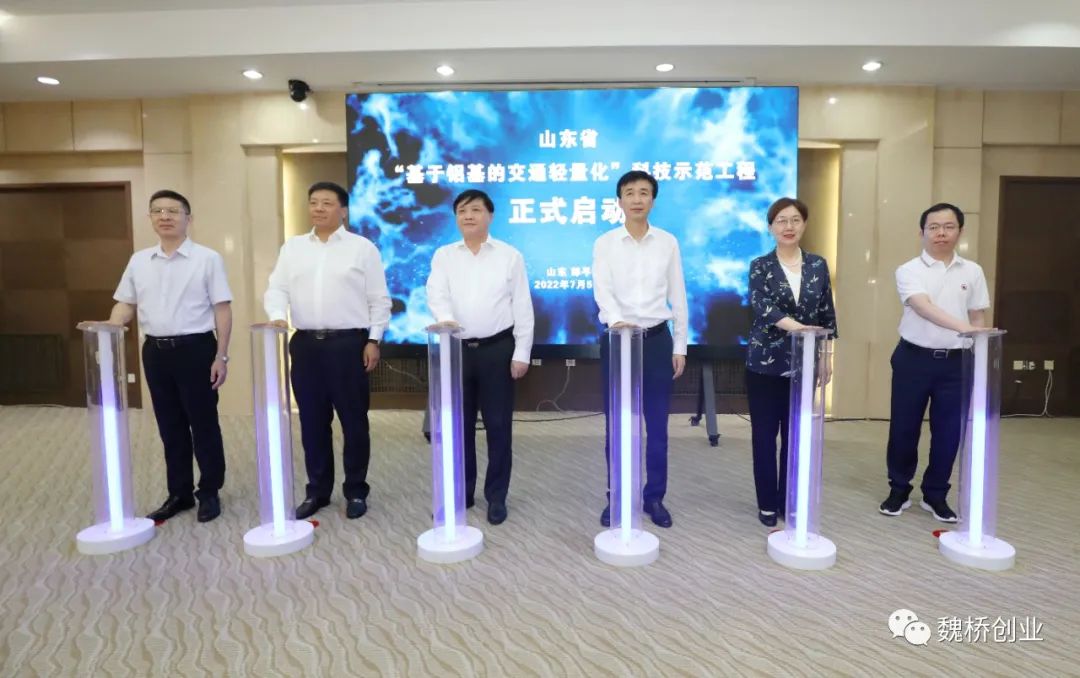 The project, led by Shandong Hongqiao New Materials Co., Ltd. is jointly undertaken by 9 units including Shandong Nanshan Aluminum Co., Ltd. and Soochow University.
The Base will provide automobile companies, especially new energy automobile ones, with a general all-aluminum chassis platform suitable for all kind of automobile bodies, filling the gap of domestic new energy vehicles without a lightweight chassis platform.
It will enhance not only the core competitiveness of local automobiles, but also contribute to the global technology upgrade in the automotive industry.
Source: WeChat